An

Eye

for Detail, Speed and Precision...
Over 40 years Kevin has gained a host of extensive skills and knowledge through hands-on experience.  As an A1 Welder and Boilermaker (16 years) in structural steel, working on numerous projects across Australia and New Zealand and eventually progressing to Workshop Foreman and Site Supervisor. An eye for detail, speed and precision led to a position as a Senior Draftsman for the residential and commercial industries covering a 10 year span. A role that included establishing and maintaining long-term professional relationships with Executive Management, Builders, Manufacturers, Engineers, Architects, Workshop Foreman's, Supervisors and Site Erectors of well known Residential & Commercial Companies, and with Owner Builders across Australia.
In early 2008 Kevin established his own Drafting business to provide an all round drafting service with an extensive clientele base and an emphasis in providing drawings on or ahead of schedule, supported by a team of highly skilled Draftsman and quality control procedures.
A proven track record, thorough product and industry knowledge have been the catalyst in providing drafting services to the building industry.  An ability to competently manage multiple projects and liaise between client, and all personnel involved on any given project to ensure it is being carried out in a timely and cost effective manner is paramount.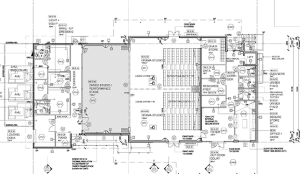 Quality Work + Exceptional Service

=

Happy Client!
Capable in meeting deadline requirements and

exceeding

client expectations.