Comparisons & Performance
History & Past Performances:
Kit homes with cast iron frames were imported from Britain into Australia in the 1850's, surviving homes are classified by the National Trust for their historical importance.
During World War II about 200 homes were constructed in Canberra using bitumen coated steel.
Modern development of steel frames commenced in the 1960's led to the welded frame. Manuals were developed for the design, fabrication and erection of steel frames and trusses. At this time standard sections were rolled by the large roll formers and fabricated by small fabricators.
Early 1980's a number of technological advances occurred that strongly influenced the development of steel framing up to this day.

The introduction of Numerical Controllers (NC) led to development of roll formers that could be programmed to roll a profile, cut to specified lengths and punch service and other holes, etc.
The arrival of personal computers and workstations facilitated the development of software that could control these machines.
Australian Innovation & Development:
These advances led to the development of systems where the house design was entered into the computer system and the cutting information was fed electronically to the programmable roll former. This saved significant costs in manufacture due to error minimization, material waste and work in process.
In the late 1980's, Australia led the world with the use of G550 steel in house framing. With the development of more complex and structurally more efficient shapes, the advantage of the higher strength steel could be utilized and consequently the steel mass in a house was reduced.  The thinner gauge members resulted in lighter frames and trusses which assisted with speed of manufacture and installation. The thinner gauges of steel encouraged the use of alternative methods of connection in the shop assembly of frames and trusses (e.g. clinching, rivets, screws). The thinner gauges also assisted the following trades, e.g. plasterers, electricians, carpenters, plumbers etc. in their ease of use of steel frames on site.
During the phase of development, Aluminum/Zinc alloy coating (ZINCALUNE®/TRUECORE®) replaced galvanizing as the preferred method of providing better corrosion protection due to its superior performance, with a life of two to four times that of the galvanized product.
Today the steel framing industry in Australia is highly innovative with many different systems. This creative and competitive environment has led to steel frames becoming a mainstream option for framing of houses and similar structures. All systems must comply with the requirements of the building Code Australia (BCA), which now references the NASH Standard-Residential and Low-rise Steel Framing Part 1 Design Criteria.
Product Comparisons:
The main competing product of steel framing is wood framing systems. Steel framing systems are environmentally friendly and 100% recyclable with 60% of all steel used in Australia currently made from recycled scrap, this allows for exact performance and structural criteria, whereby timber products offer a lesser grade and quality of product.
It takes 6 recycled cars to build an average steel framed house in comparison to 40 to 50 trees, or a ¼ of an acre for a wooden framed house.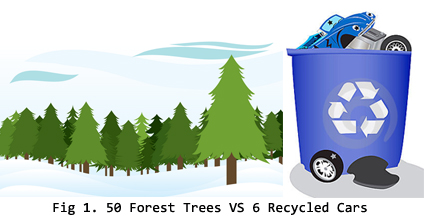 While global quality lumbar resources dwindle, the lack of supply coupled with increased demand dictate skyrocketing price increases unlike steel prices on the other hand that remain mostly consistent.  Its strength and durability offers builders and owner's peace of mind by preventing or reducing the risk of damage caused by harsh weather and extreme environment conditions. Deterioration and/or severe damage to wood framing systems are evident in many natural disasters and the results for the skeleton of a house can be a complete rebuild of the entire home.
Inconsistency in the quality of wood can also result in cracks or weak spots and sagging roofs. Wood framing connections are made with nails that rely on friction and bending and over time as the wood dries the amount of friction holding the nail into the wood declines making them more susceptible to structural damage in earthquakes.  Steel framing systems are fabricated in the workshop, delivered onsite and erected with speed and ease due to its lightweight structure and the preferred product of choice by tradespeople, where wood framing is used, builders generally have to fabricate and erect on site.
Wood framing is prone to termites and borer with extensive repair and ongoing chemical treatment costs. Owners need to be vigilant with regular property inspections carried out to prevent or detect early termite activity when living in affected regions.  Less steel is required in fabricating frames and trusses than its counterpart wood, and smaller foundations are viable leading to reduced costs.
Ongoing research and development of steel framing systems ensures the product is continually enhanced and strengthened to benefit the consumers' expectations and meet the needs it is specifically designed for. It is undoubtedly the product of the future.  Property developers and reputable home builders are finding increased consumer awareness towards the benefits of steel framing systems with direct preference for the product to be used in the building of their homes.
ATTRIBUTES: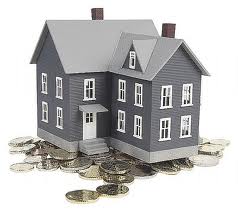 Cost effective
Steel framing systems have a proven track record of stability, accuracy of size, straightness and of being true and square.
Strong and durable, yet lightweight and quick and easy to erect onsite.
Flexibility in design allows open contemporary spaces, building on slopes without major excavation.
Owner and Builder 'Peace of Mind' in short and long term protection from weather and environmental conditions.
100% Termite and borer proof, no chemical protection is required as termites cannot eat through steel.
POSITIONING STATEMENT
"Build your home with strong, durable steel framing systems, the only material that is backed by a 50 year warranty!"
"In early 2011 Australian's witnessed and bore the brunt of several natural disasters where thousands of homes were destroyed by floods, fire and cyclonic forces. Steel framing systems are strong, durable and capable of withstanding these harsh weather and environmental conditions. "Build in Steel – We Trust".
"Your home is your biggest lifetime investment, are the frames of your home going to stand the test of time? Steel framing systems offer superior strength and quality and long term peace of mind".
"Soldier on Termites! "$800 Million is spent on termite damage every year, 1 in every 2 houses on the Gold Coast is susceptible to termite infestation. Steel framing systems are 100% termite-proof.
Market Research Report written by Christel Broederlow
Copyright (C) 2011 Broederlow Drafting
Disclaimer:  Use of the information and data contained within this site or these pages is to be used at your sole risk. If you rely on the information on this site you are responsible for ensuring its accuracy.  Broederlow Drafting, the author and employees  make no representations, express or implied, as to the accuracy of the information and data contained on this site and accept no liability however arising for any loss resulting from the use of the information or reliance placed on it.